BE THE CHANGE!


"So be sure when you step, step with care and great tact. And remember that life's A Great Balancing Act. And will you succeed? Yes! You will, indeed!
(98 and ¾ percent guaranteed) "
- Dr Seuss
_____________________________
Yoga for Kids Bali provides a holistic and sustainable Kids Yoga Teacher Training that will grow the whole child with creativity woven into all aspects of learning. Our focus is on emotional intelligence, self-confidence, resilience, community awareness and values.
Vision: We believe that every child walks their own life path. Our role is to stimulate and support motivation from within. By encouraging the discovery and learning opportunities from the child's natural interests, we build their self-confidence and love for learning. We give children as much space, as possible, to discover and create and be free to explore their natural instincts and gain life skills and knowledge through their own unique personal experience. We are trying to create a better world so our children can relate to it and understand how crucial this is.

Our Purpose: Yoga for Kids Bali's core educational philosophy is that all children are born with a natural and insatiable curiosity and that people learn best in non-coerced, self-directed situations. We are inspired by the way in which integral teaching sees the child as rich, resilient and resourceful and always in relationship with his/her environment encompassing an all-inclusive survey of the human experience. By learning alongside us you are able to provide countless opportunities for children to explore a world without boundaries. We help preserve the natural love of childhood that people are born with. Yoga for Kids Bali allows children the freedom to thrive socially, intellectually, experientially, academically, creatively and personally.
OUR YOGA FOR KIDS TEACHER TRAINING IS FOR
Adults wanting to learn how to teach yoga to children and teens.
Therapists, educators and other professionals wanting to enhance their skill set.
Parents and caregivers who are wanting to introduce yoga and mindfulness into the lives of children and teens.
Certified Yoga Teachers who want to add to their continued learning.
Entrepreneurs wanting to start a new business working with children.
Anyone who wants to invest in themselves in a way that would benefit children and teens for years to come.
HOW WE DO IT
We aim to develop the following 4 lines of Enquiry:
Body, Soul, Mind and Spirit.
Our curriculum is thus a system where we integrate a 'whole person' education with a fully holistic approach. We include all the elements to create bespoke 1:1 or group lesson plans for children with all abilities.
Combing ancient yoga traditions with evidence-based science, NLP, Play, as well as Trauma therapy, weaving in mindfulness, movement, breath work, focusing activities, and relaxation.
TOPICS COVERED
HAVE:
Have the basic knowledge of kids yoga and how yoga works
Have a basic understanding of anatomy for children and teens growing bodies.

Have a clear understanding of the business and ethics of Kids Yoga and all administration that is needed to start your very own kids yoga business straight away!

Have the confidence in creating change by learning step by step how to teach yoga to suit the developmental needs of your students aged 3 - 17 years.
LEARN:
Introducing yoga philosophy.
The developmental milestones and how yoga can support development.
Movement to support development.
The seven senses in the body and how yoga and mindfulness supports sensory development.
How yoga and mindfulness supports stress and anxiety.
Self-regulation interventions for children with challenges.
To understand the developing child and teen brain.
Effective calming, sensory and behavioural activities for the classroom and home environment.
Learn basic anatomy and physiology.
Learn how to regulate the nervous system.
Learn student learning styles and

behavioural

management techniques.
A variety of mindful activities to include in your yoga lessons or to use as a one-off activity.

Learn to include music to improve physical and emotional health and well-being.

Mindfulness and meditation.
Learn the therapeutic benefits of yoga.
To design innovative and integrative lesson plans effective for kids, inclusive of all learning types.
Learn how to include sensory play into your yoga stories.
How to establish and run and successful kids yoga business.
WHAT YOU WILL LEARN
Breathing: Breathing practices (energising and calming breaths) to regulate the nervous system.
Postures: Yoga mat-based movements to increase body awareness, build strength and cultivate confidence. Learn how to communicate the poses and the anatomical functions of each pose.
Yoga for the classroom: Chair based yoga movements as well as neuro integrative movements to improve learning delays.
Childhood Development: Learn how yoga supports growth and development. Learn essential motor skills needed for academic success.
Emotions: Walk away with a toolkit to identify and rebuild resilience in youth.
Focusing activities: To build focus and attention in busy bodies.
Resting activities: Practices to calm the nervous system.
Flow Yoga: Learn to create Yoga Flows to increases confidence, and strengthen the connections in the brain that help children learn.
Patanjali's 8 Limbs of Yoga: Discussion points and practices to increase mindfulness awareness skills and improve growth mindset.
Group work: Partner poses, magic mandala, and age-appropriate games for development and sensory integration.
Anatomy: Basic anatomy and physiology of the skeletal system, nervous system, endocrine system, respiratory system and digestive system of children and teens
Yoga for special needs: Understand ADHD, Autism, Down Syndrome, and Primitive Reflexes and how to apply yoga and mindfulness to aid in development and emotional regulation.
The energetic body: The Chakra system and its relevance to the physical body.
Storytelling and art objectives: Learn how to create intentional and creative kids yoga lessons for a 1:1 students or group setting.
OUR PRODUCTS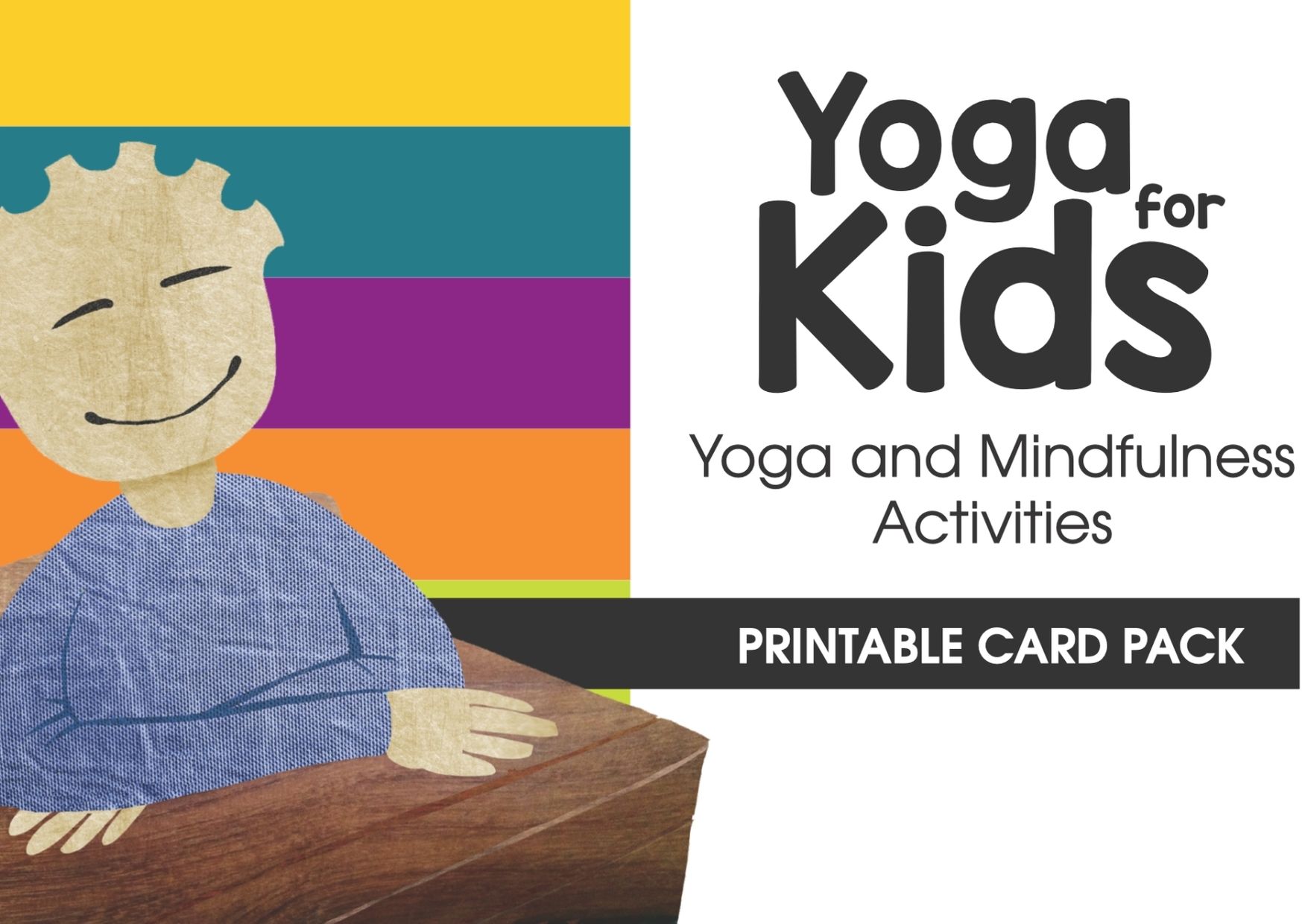 YOGA FOR KIDS BALI PRINTABLE CARD PACK
This entertaining and useful tool comprises over 40 activities that include yoga asanas, breath actions, mindfulness tools, brain breakthroughs, visualizations, creative movements and team building exercises that are specifically chosen to help harmonize a any setting to a peaceful and productive environment.
THIS TRAINING BENEFITS CHILDREN WHO:
Suffer from stress and anxiety

Experience challenges like concentrating and focusing

Are behind in milestones

Sensory delays

Motor delays

Children with special needs
Childhood obesity
ARE YOU READY FOR TAKE OFF?
JOIN US ONLINE FOR OUR 5 - STAR RATED YOGA ALLIANCE ONLINE TEACHER TRAINING TODAY!
⭐ ⭐ ⭐ ⭐ ⭐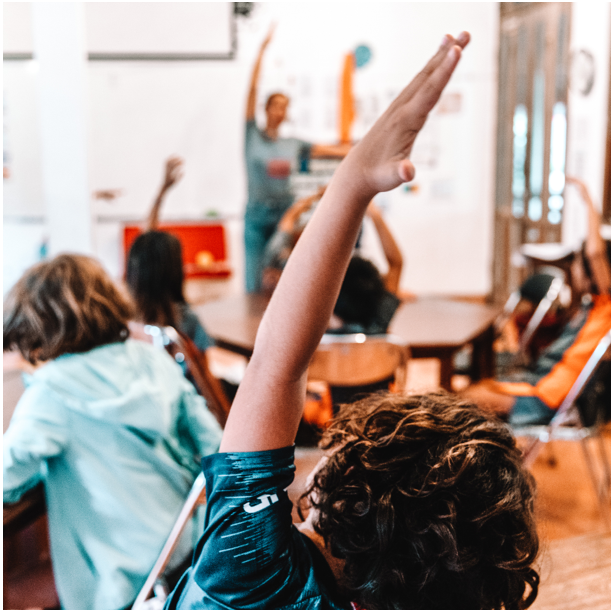 Yoga for the learning environment
These recommendations will inspire and help even out the flow of energy at various points of the day, in any group setting.
Yoga for children with special needs 
Learn how to adjust yoga to include and support children with challenges.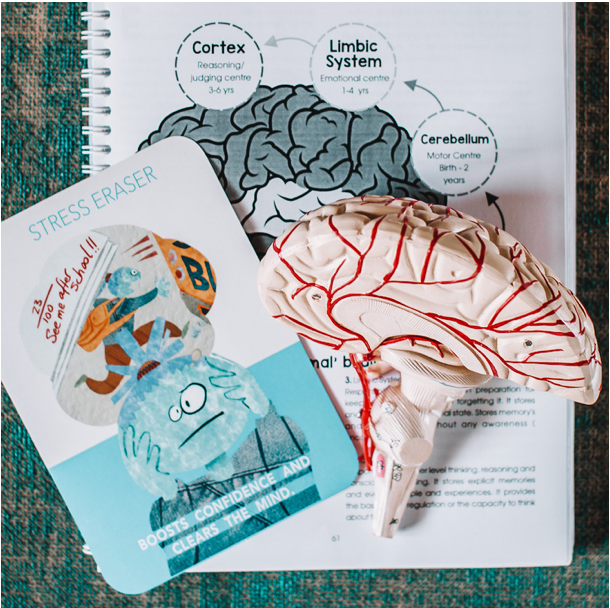 Structure and function of the brain
Teaching students how their brain operates is the first to cultivating resilience.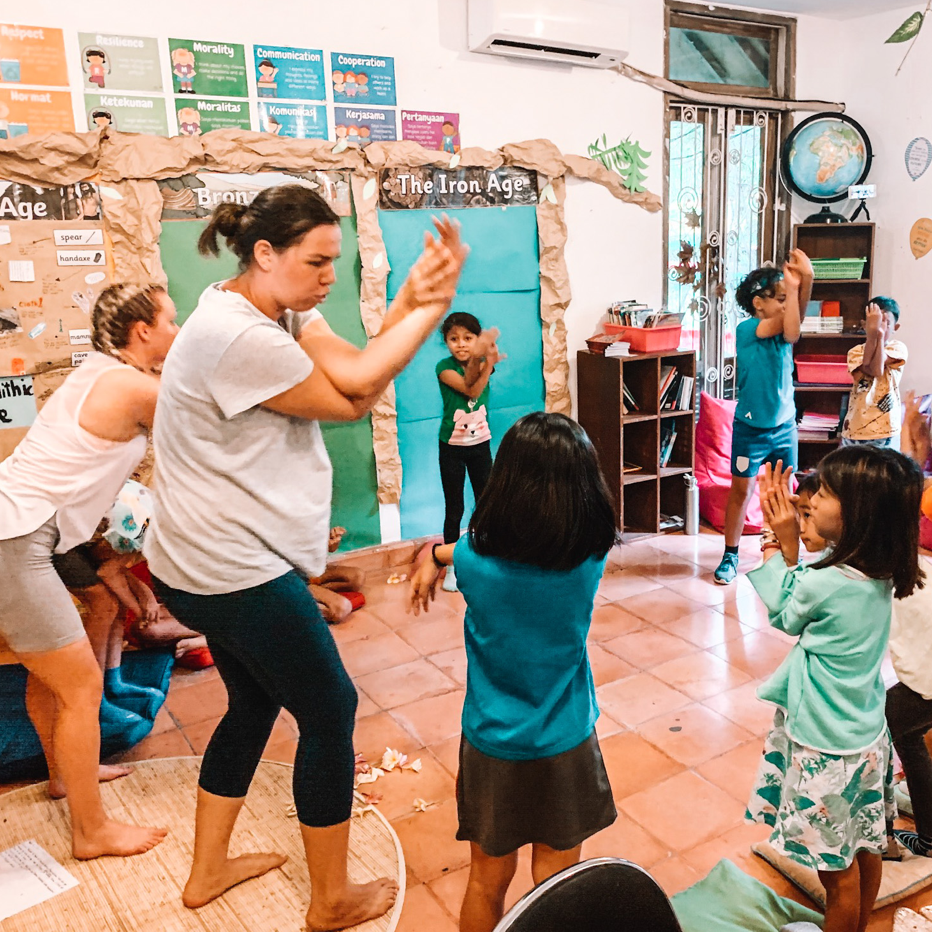 Are there any course requirements
or prerequisites?
No, we give you all the tools you need to start teaching kids yoga today! You will be certified to teach yoga and mindfulness to children and teens from the age 3 - 16 years.


What does this training include?
A set of Yoga & Mindfulness downloadable card pack.
Breathing activities for self-regulation.
Mindfulness Activities.
Videos and course modules.
Assessment Manual.
4 starter yoga lesson plans
Yoga pose workbook
Access the Yoga for Kids Bali community for ongoing support.
After completing this training, you will receive the Yoga for Kids Bali, Yoga and Mindfulness for Kids Certification.
TRAINING & LEARNING OPPORTUNITIES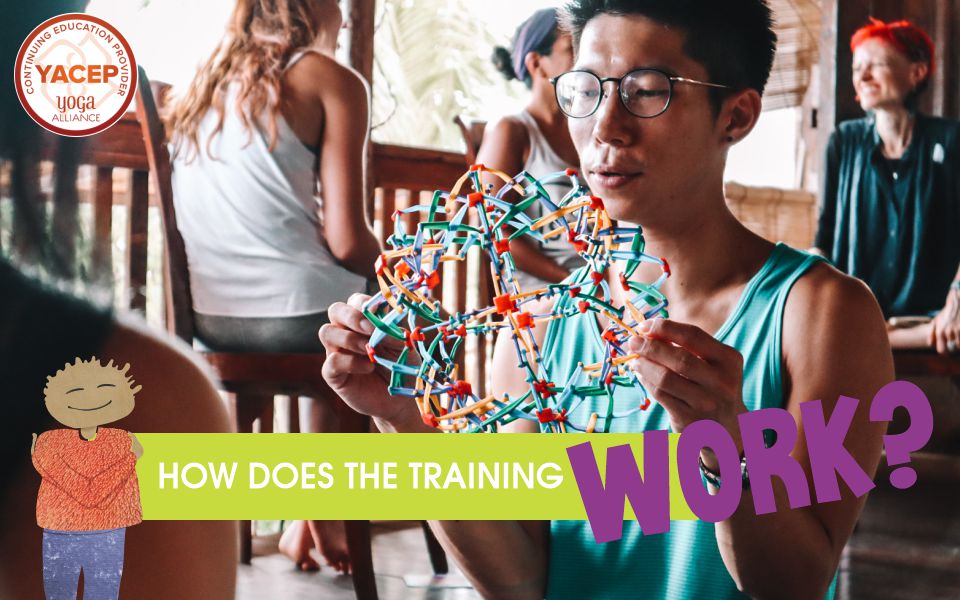 There are currently two training programs on offer:
Self - paced: 80-Hour Children's and Teen Yoga & Mindfulness Teacher Training Online
Mentorship: 100-Hour 8-week Instructor lead Children's and Teen Yoga and Mindfulness Training Online.
Self-paced
NOW ONLY USD 499.00
This course is a flexible online course. It is self-paced. There are modules for you to work through at your own pace, along with the downloadable workbooks. There are voice recorded slides and videos including for you in this online training.You can log into the course whenever you have time to work on it! You will have access to our community where you will be able to share your assessment homework ideas, ask questions and gain support with other class participants from all over the world. 
Upon completing all modules, there are assignments to check for understanding to submit to an instructor. All work will be returned to you with feedback and suggestions within 14 days. After completing this training, you will receive the Yoga for Kids Bali 80hr Yoga and Mindfulness Certification. 
For more information, check out our new website.
WHAT OUR TEACHERS ARE SAYING:


" I really loved the course material and how it was structured. I especially liked how you linked what we are doing with connection to neurology and neuropsychology (I'm a psychology major). That was very interesting for me! I also really enjoyed the chair yoga part! And I especially appreciate the creative parts and inspiration in the training! The connection of art and yoga is something that I would like to work with more in the future." - Klara 
"I liked the course very much. The online platform is very clear and the content is well structured. I have been able to acquire a lot of knowledge and find that it is just the right amount of knowledge in the different areas to have a clear understanding of yoga, child development and what is important in children's yoga. I especially enjoyed the section on how stress acts in our bodies and what we can actively do about it. I am very happy to be able to acquire more knowledge in this area. It is also great that you can work on the course so flexibly. This makes it a lot easier to combine it with the other duties. Your quick feedback is also very helpful. YOU have a great charisma and show how important the topic of Mindfulness for children is to you. That is very motivating. I also think it's great that you show us how we can get into the business of children's yoga and don't see you as "competition". That's just great, because I don't know it especially from other yoga courses or schools. I enjoyed the course immensely and I am grateful for your great support. I learned a lot and I am looking forward to use this knowledge soon to give children a stress free future. " - Vera 
"Jeanne Welsh is full of passion and experience and it shines through in her well-organised course that is filled with information and valuable resources. This course gives you the tools and knowledge to teach kids and teens yoga with confidence and mindfulness. Jeanne provides ready to use teaching resources that are so well done and ignite a number of lesson possibilities! I learnt so much and am so inspired after this course. I enjoyed the layout of the course and the music module by Avi was a fantastic bonus! Highly recommend for any aspiring yoga teachers and school teachers that want to bring more mindfulness and movement into their classrooms." - Janet 
REGISTER TODAY AND BECOME A PART OF A GROUP OF OVER 300 CERTIFIED YOGA AND MINDFULNESS TEACHERS FOR KIDS AND TEENS WITH YOGA FOR KIDS BALI!
**Above prices are excluding payment/transfer surcharge fees**
JOIN US ONLINE WITH OUR 5 - STAR RATED YOGA ALLIANCE ONLINE TEACHER TRAINING TODAY!